Welcome to fans of the Kozy Kollar!
You will never climb on a roof again to install a traditional roof flange.
We have partnered with the New Hampshire based manufacturer of the amazing Kozy Kollar to ship direct to installers anywhere in the United States.
Complete the order form and submit it. Be sure to include a phone number where you can be reached during normal business hours. We will contact you to verify your order and secure your credit card information. We accept Mastercard/Visa/Discover for your convenience.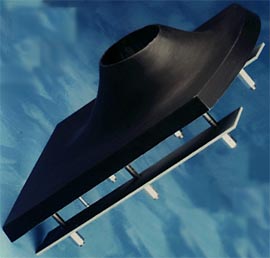 Pricing
$62.00 each ($66 for the 4inch Kollar) when you order 1 - 11 pieces
$58.00 each ($62 for the 4inch Kollar) when you order 12 - 47 pieces
call for price when you order 48 or more pieces
Single pieces will ship Priority Mail, orders with more than one Kozy Kollar will ship FedEx unless other arrangements are made when we call to confirm you order.
Call 888-494-8929 for pricing on orders larger than 4 cases (48 pieces)
Ordering
Kozy Kollar Flanges are available in 2", 3" and 4" - we assume the 3" size for your order, unless specified otherwise.