Experience the highest level of customer service
Whatever it Takes, We're at Your Service.

Wit-Way Supply, Inc., founded in 1996 by three family members, is a wholesale plumbing & heating supplier located in Rochester, NH. The name "WIT-WAY" is an acronym for the founding principle of the owners; "Whatever it Takes, We're at Your Service."
Timely Service
The owners believe that in the competitive business of the building trades, the best service provides the contractor an advantage over their competition. Time is money on the job site, and Wit-Way Supply endeavors to provide the MOST timely and accurate service in the wholesale business.
Over 20 Years of Experience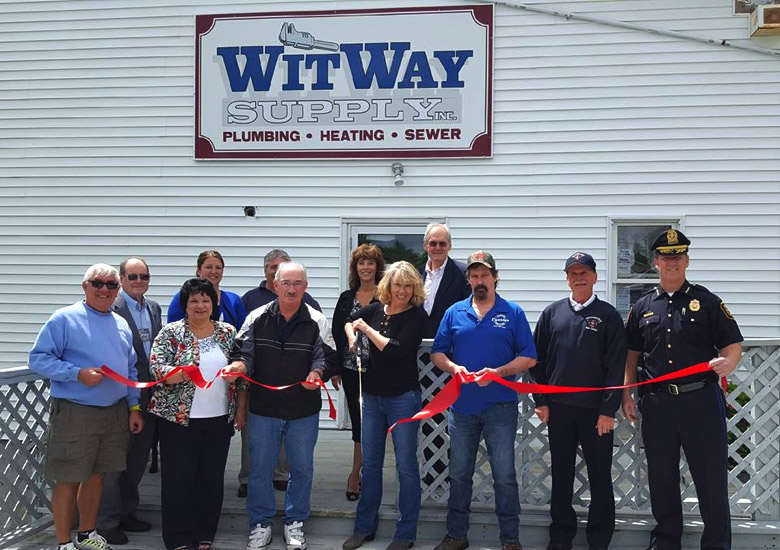 The company operates out of a single 23,000 square foot building in downtown Rochester and celebrated its 20 year anniversary in 2016. While a lot has changed in the world in twenty years, the commitment of Wit-Way to customer and community service has not. 
Customer Service
At Wit-Way Supply, no account is unimportant and you are never "just another number." On a daily basis, you will deal with an OWNER. Just as you take great pride in your professionalism, so do we - and we go the extra mile to make your experience with Wit-Way a positive and profitable one. Take a moment to fill out our online credit application and begin experiencing the difference that the highest level of customer service and commitment can make.
Check news and upcoming price changes on our facebook page.